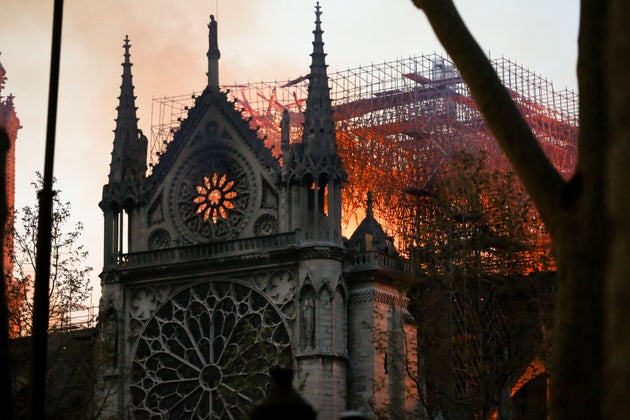 Disinformation can bleed into the real world in violent ways. It happened in the French city of Bayonne.
By Rowaida Abdelaziz Nick Robins-Early, HuffPost US
Human rights advocates contend that the conspiracy theories about the cathedral fire were able to thrive in France due to the deeply rooted anti-Muslim sentiment that has long existed in the country. Yasser Louati, the head of the Justice & Liberties For All Committee, an anti-discrimination group, told HuffPost that the National Rally party and its leader, Marine Le Pen, did little to nothing to squash the rumors that the fire was caused by Muslims.
"What is happening today is the normalization of Islamophobia in France that has been embraced by the whole French political spectrum, from parts of the far-left all the way to the far-right, and has made attacks against Muslims a non-event," Louati said.
French politicians have been entangled recently in a bitter controversy, once again, over the Islamic headscarf. In September, a French education minister said he didn't want Muslim women who wore hijabs to volunteer during school outings, igniting a national debate on policing Muslim women's dress and the country's anti-Muslim climate.
The situation only escalated when a far-right politician confronted a Muslim woman accompanying her son and other children on a school trip and demanded she remove her headscarf.
"You can't spend a month demonizing Muslims and portraying them as a threat [to] national security, then be surprised when people take up arms against them," Louati said.